Standoffs are used on our ladders so your gutters are not damaged. These are also very stable and keep us safe. Gutter cleaning is very dangerous work.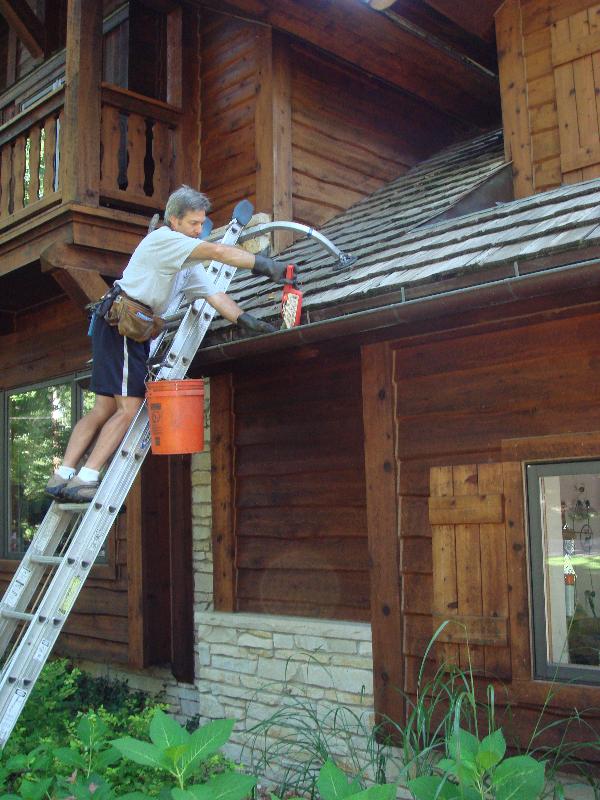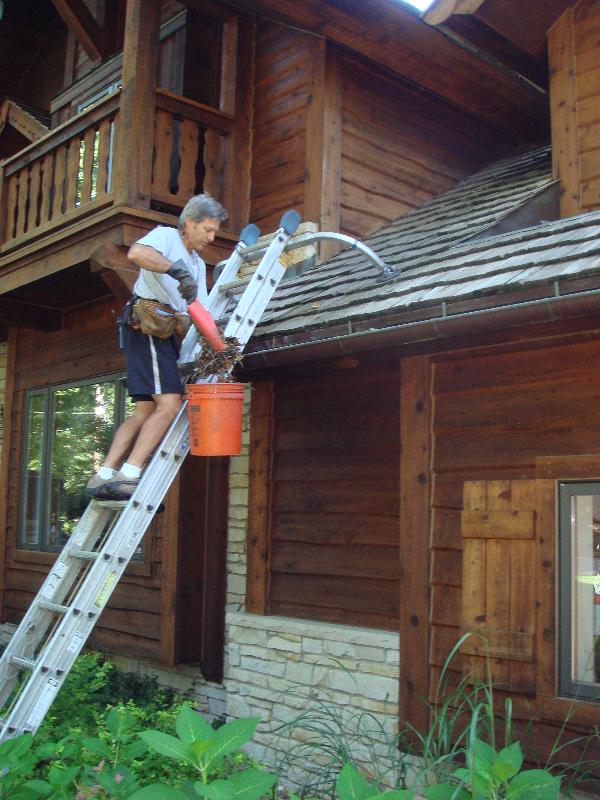 We remove debris by hand: The roof and valleys are cleaned also. The downspout elbows are cleared and water flushed down them if necessary. Minor repairs can also be made. The debris is put in either paper yard bags or plastic garbage bags depending on how wet the leaves are.
We clean gutters all year long but mainly late Spring and late Fall. If the weather turns bad ie: snow or freezing temperatures we might not get to you on your scheduled day. We will get the job done as soon as it is possible to do safely. If problems arise, emergency gutter cleaning is also offered.